FIMMAS Web Services
The FIMMAS Web Services are a collection of programs that integrate with FIMMAS.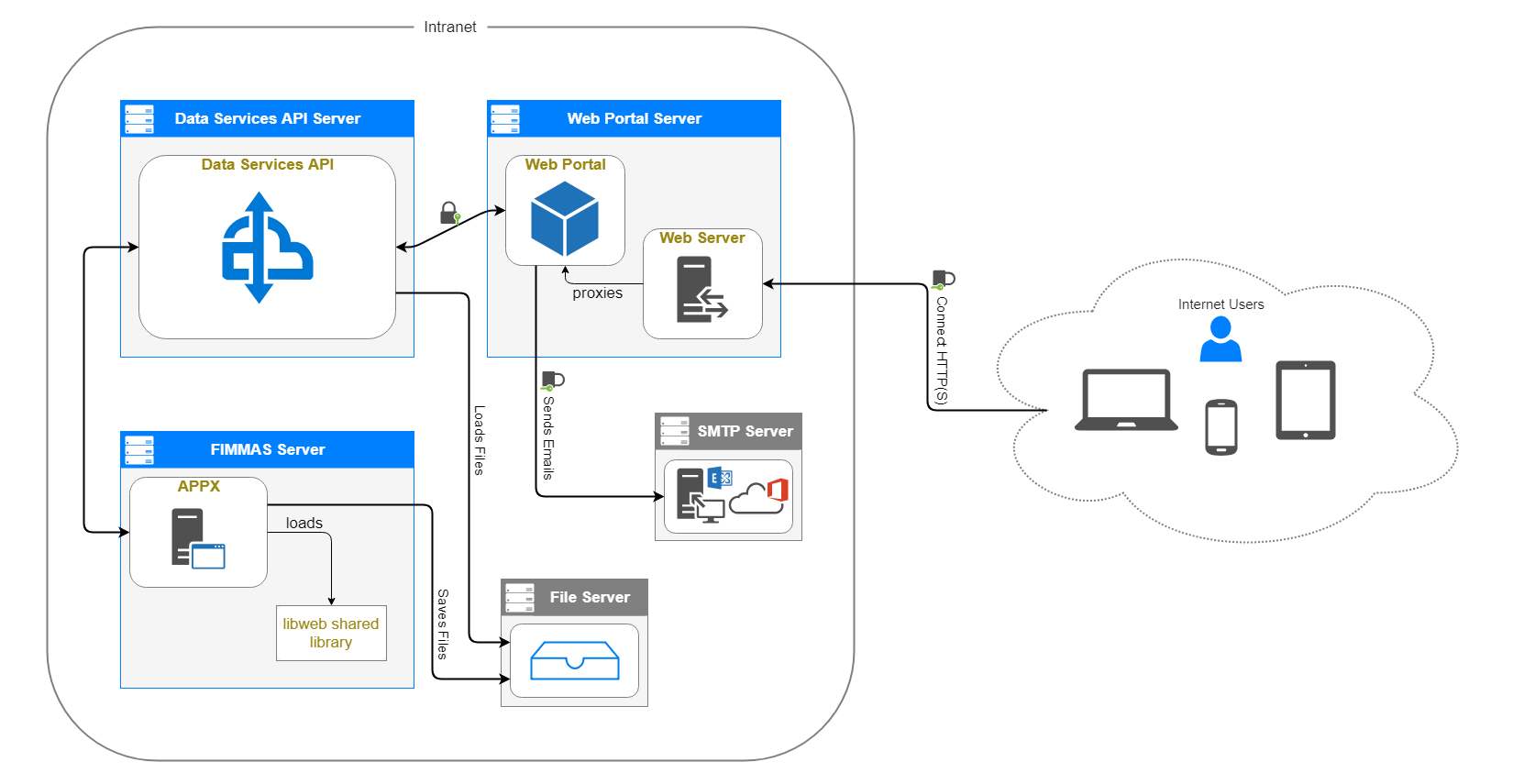 Data Services API
The FIMMAS Data Serivces API is a web service that was written as a component of the FIMMAS Web Portal, but can also be used a standalone API. It takes HTTP requests and converts them into a format FIMMAS can process, and converts the result back into an HTTP response.
FIMMAS
FIMMAS, MDI's Flexible Insurance Marketing, Management, and Administration System, provides a full-function individual and group insurance administration system. It leverages existing functionality and data to supply back-end support to the FIMMAS Data Services API.